Keep your property safe and private with this combination lock.

Feature:
KEYLESS SECURITY – The Password Locks is a secure, long-lasting, metal cam lock with 1,000 possible combinations. 
DURABLE AND RUST RESISTANT – Made of sturdy zinc alloy, the lock will not rust or wear out.
VERSATILE – Use this combination lock as a file cabinet lock, drawer lock, mailbox lock, storage cabinet lock, gun safe lock, liquor cabinet lock, office cabinet lock and much more.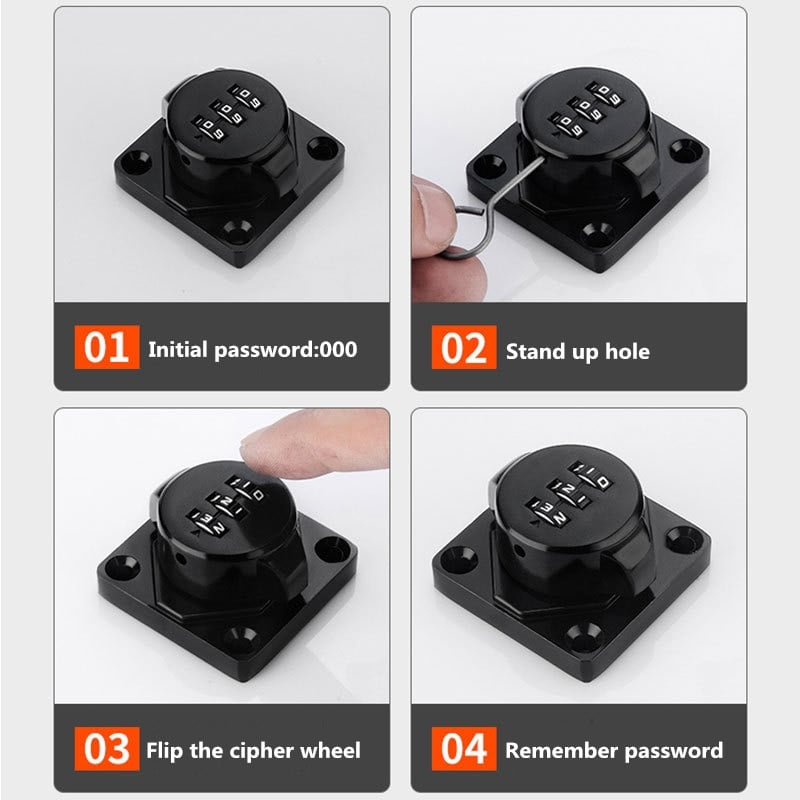 Specification:
Item Name: Cabinet door combination lock
Material: Zinc alloy
Scope of application: Door/cabinet door/refrigerator door/freezer
Style: Modern and simple
"Great lock. It's easy to use and is very secure. It's very beneficial to be able to change the password settings."
"
These are so awesome!!! Works well for my business!!! Definitely recommend buying!!"