FIRE DEPARTMENTS ARE CALLING THIS UNIQUE BLANKET A "LIFESAVER" FOR EVERY HOME 
Now more than ever, we are staying in at night and cooking, home-based meals.
Some say recent times have helped bring families closer together and cooking has sparked a new fire in their relationship.
But that's not the only fire sparking…
Last year, Fire Departments responded to over 354,000 house fires and 50% of them were cooking-related.
Due to so many fire-related accidents occurring daily, Fire Officials urge households to have a fire safety plan and the proper safety tools.
One of these little-known but life-saving tools is an Emergency Fire Blanket that you can get from reputable brands like Fire Blanket.
It's a special blanket built to put out fires, withstanding temperatures over 900°F.
In the event of a small house fire such as a grease cooking fire, you can quickly deploy the blanket and throw it over top to suffocate the fire before it gets out of control.
Simplicity.
Hang it up on a wall or cupboard and simply pull the tabs to release the blanket, then deploy over the fire to effectively put it out.
It's lightweight and mess-free.
In fact, it's so easy, even a child or elderly parent can use it without hassle.
The best part?
It NEVER expires and it's oftentimes reusable, making it a cost-effective fire prevention plan. Just wipe it down, fold it up and store it back in its pouch for future emergencies.
It's no wonder Fire Departments and thousands of customers are raving about it.
It depends!
Most homeowners order between 4-8 blankets. A good rule of thumb is 1 per person per location.
Surveys show that popular spots are the Kitchen, Garage & Workshop, BBQ Grill, Campfire and Vehicle, RV & Boat. Many customers also give them to family & friends who may be unaware that the Emergency Fire Blanket even exists.
You can get the Emergency Fire Blanket from Prepared Hero by visiting their website and ordering directly.
Fire Blanket has received many glowing testimonials and reviews about how their products saved customers' homes from potential disasters.
IT'S SO SIMPLE!
Even children and the elderly can use it.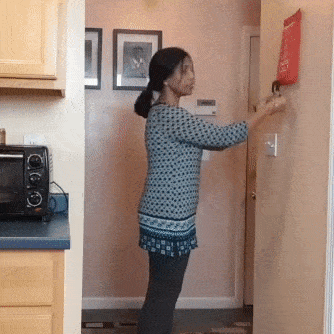 Easy Pull System
Just pull the tabs to release the Emergency Fire Blanket from its case.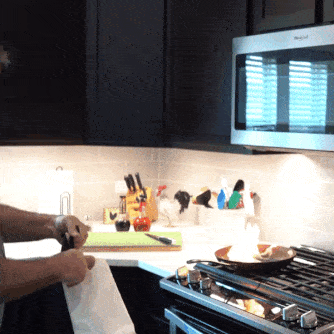 Suffocate Fires
Cover the fire with the blanket to put it out in just seconds!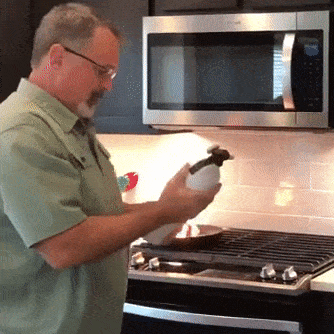 No Confusion
No bulky and complicated extinguishers leave you with a mess to clean.
WHY 45,000+ CUSTOMERS PREFER FIRE BLANKET