This mouse toy is novel and interesting.
It is a good gift for pets and children.
With it you will see cute moments of pets.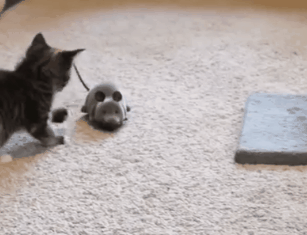 The original intention of this toy is to accompany cats and dogs, keep them active, and exercise their agility at the same time.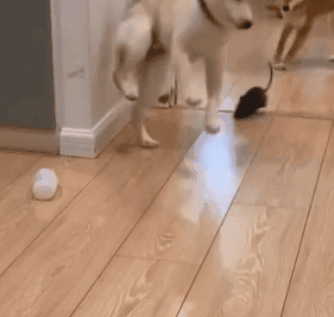 But in fact, it is not only suitable for pets, but also for humans. 
It can be used to tease friends. Of course, if you are not worried about your baby being scared to cry, you can also play with your baby.
The shape of the mouse toy is designed with plant velvet, 

which is very realistic

, and the color design is also very close to the real thing.
It can show realistic random movement, start, stop and stop like a real mouse,
 thus ensuring a successful game experience for the pet.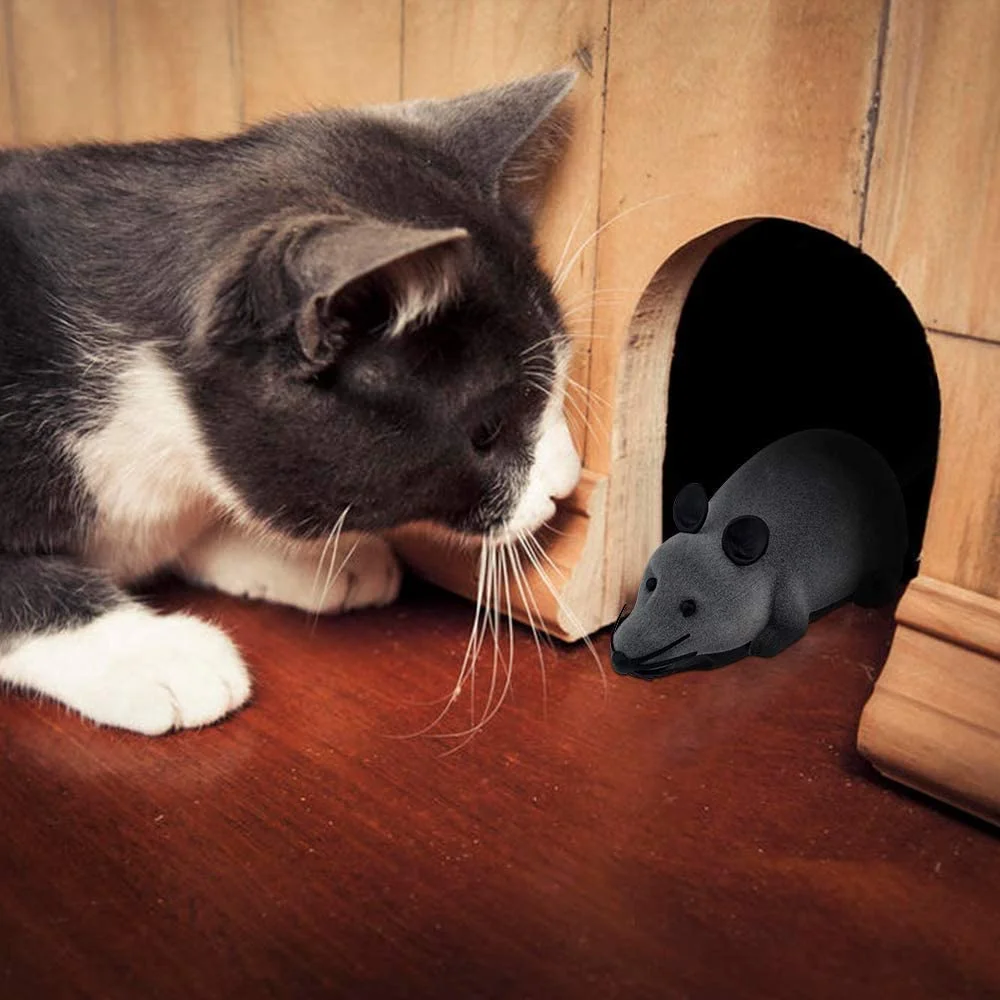 Made of high-quality environmentally friendly ABS plastic and healthy plant velvet, the toy is safe and quality is guaranteed.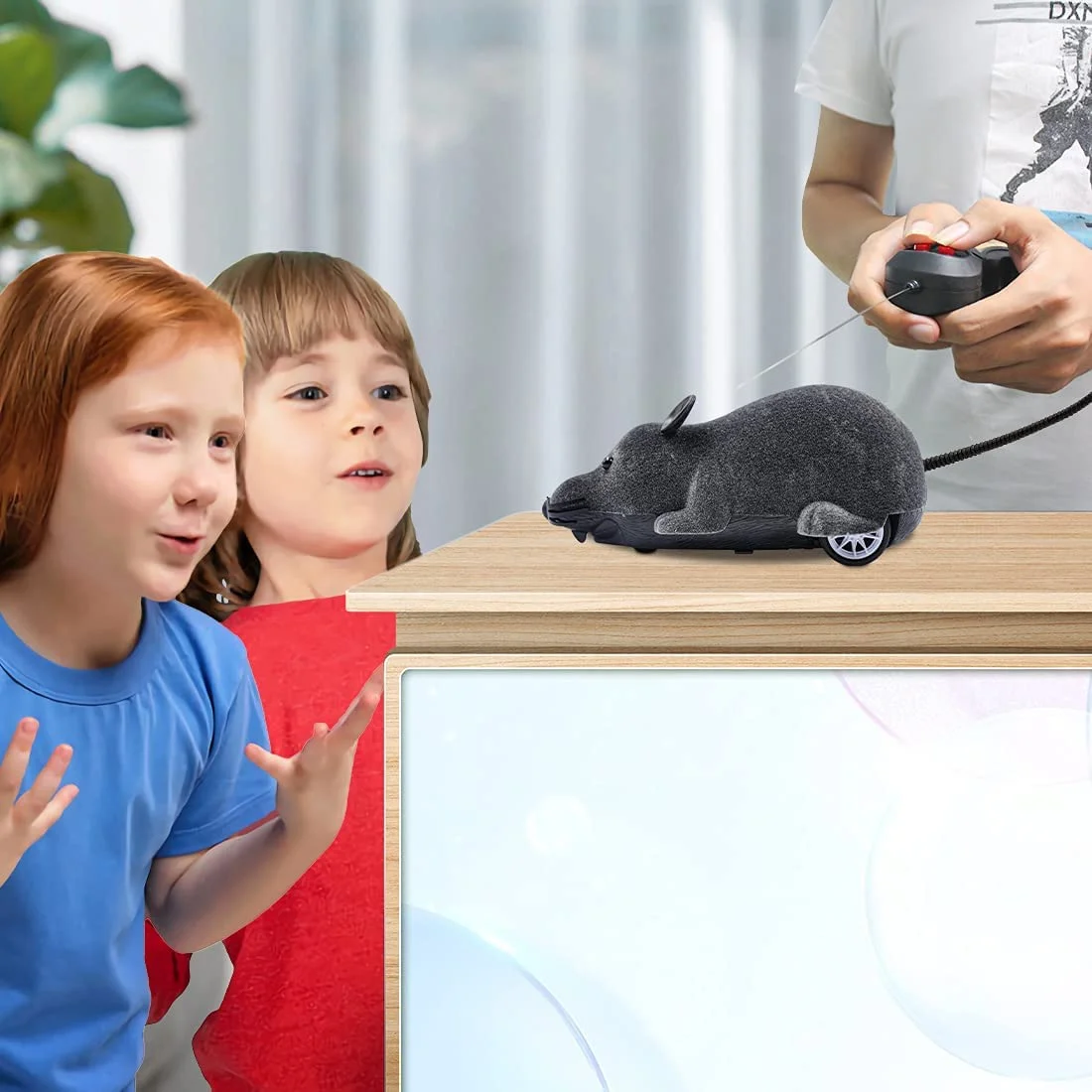 Do you want to prank someone? Maybe the decoration added to your room looks a bit strange, but we are sure you will like it.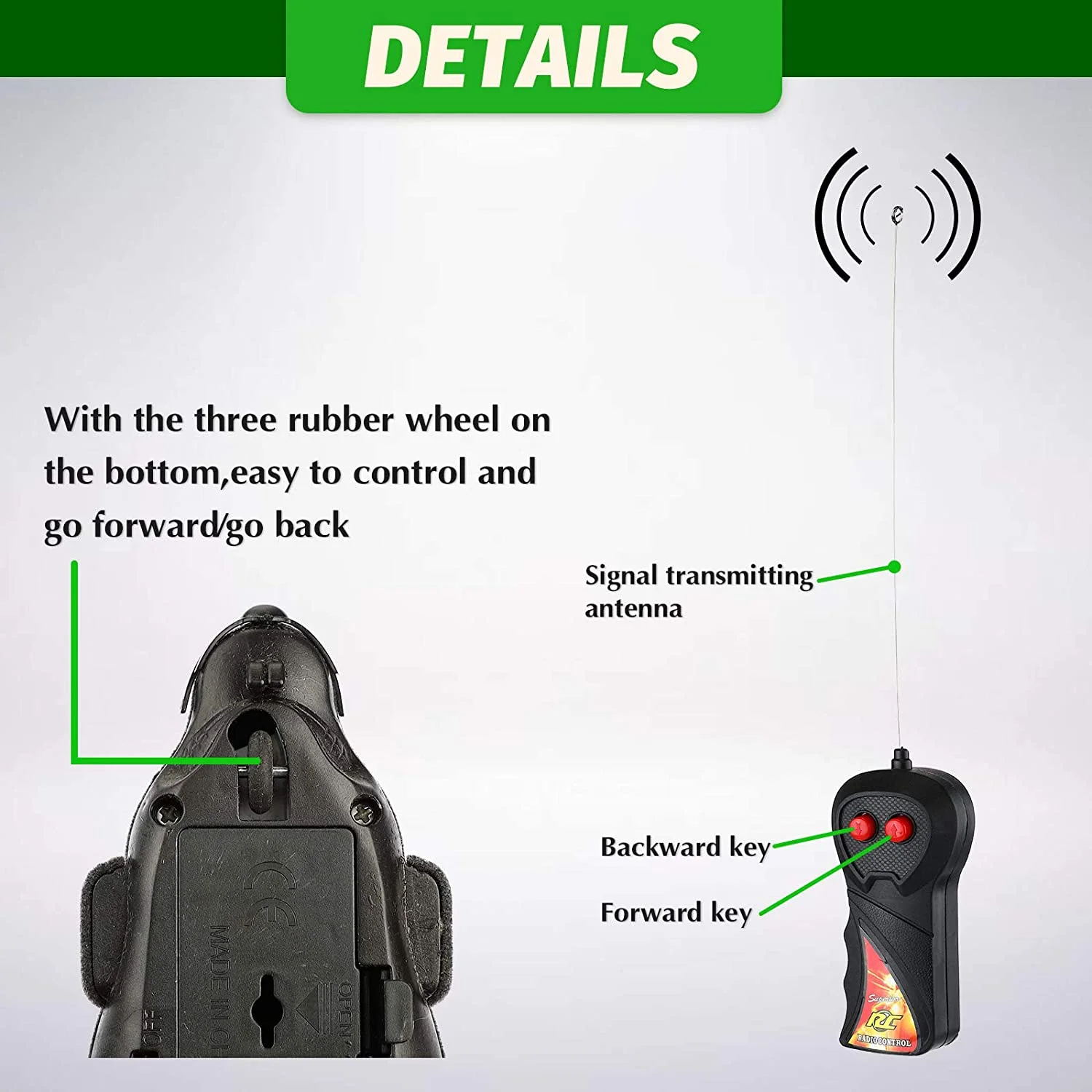 Equipped with remote control for easy control.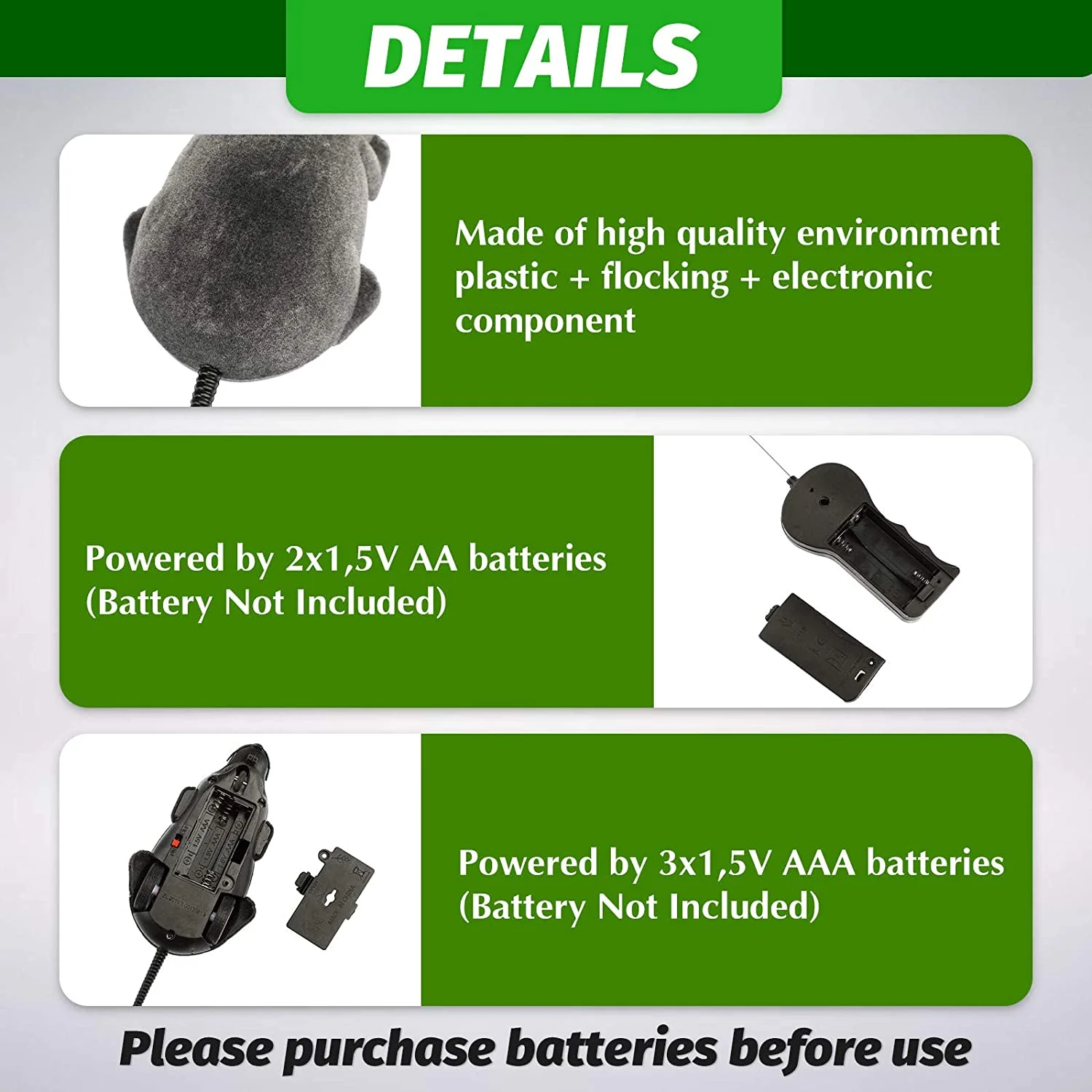 Product description:
Realistic: Made of high-quality environmentally-friendly ABS plastic and plant velvet,
it has a realistic appearance and is easy to attract the attention of cats and children to chase and play.
Active atmosphere: The mouse toy encourages physical play and mental stimulation by attracting the instincts of cats and dogs.
Remote control operation: An interesting electronic mouse toy with a remote control,
allowing children to easily control the movements of the mouse toy from a distance.
Multi-scene use: suitable for families with children and pets.
The wireless mouse toy can also be used as a gift for parties and holidays such as Halloween, April Fool's Day, Christmas, etc.,
to increase the fun and laughter between families.
No space: Idle, no need to take up space. It can relieve unpleasant emotions and release stress.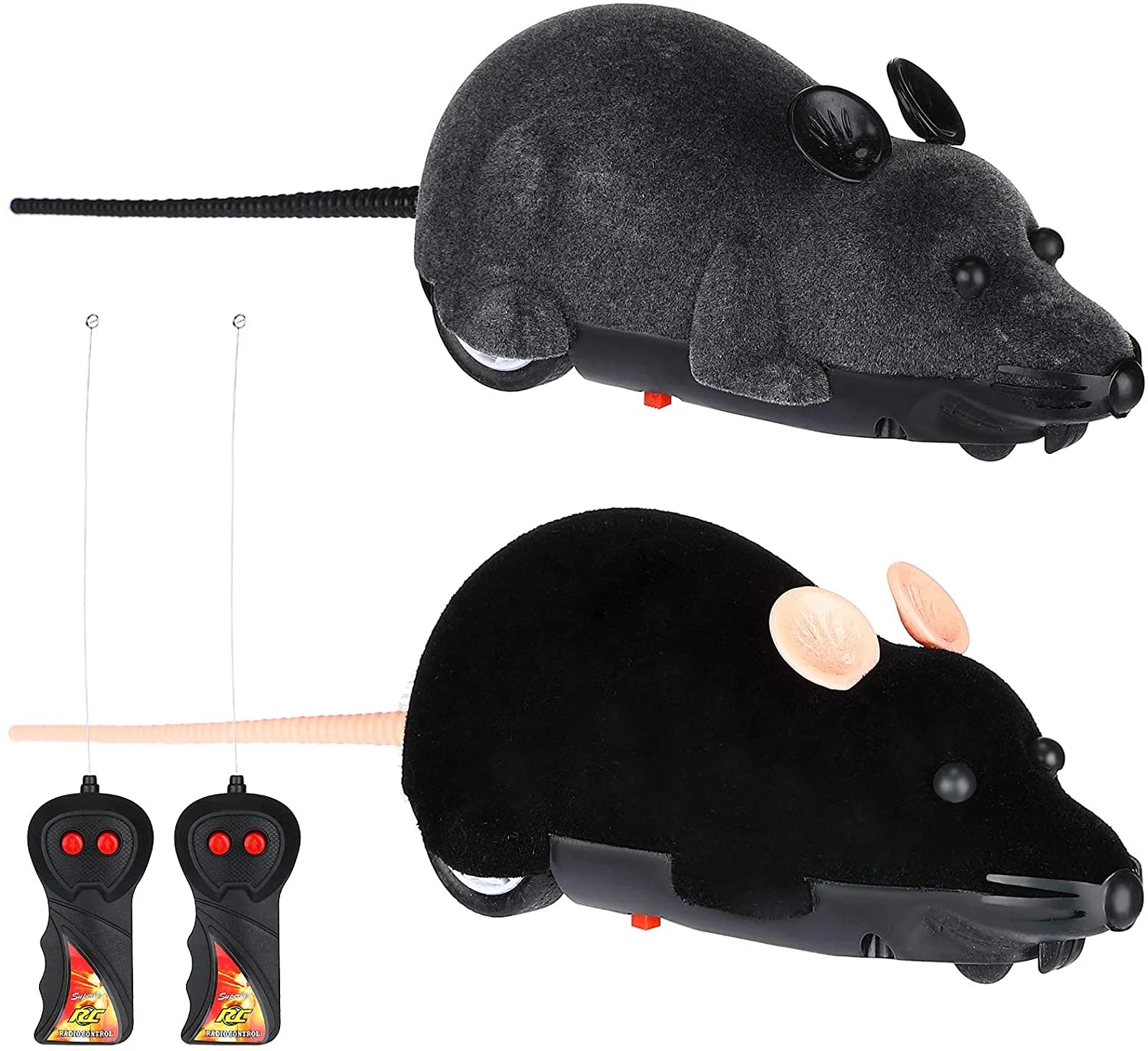 SPECIFICATIONS: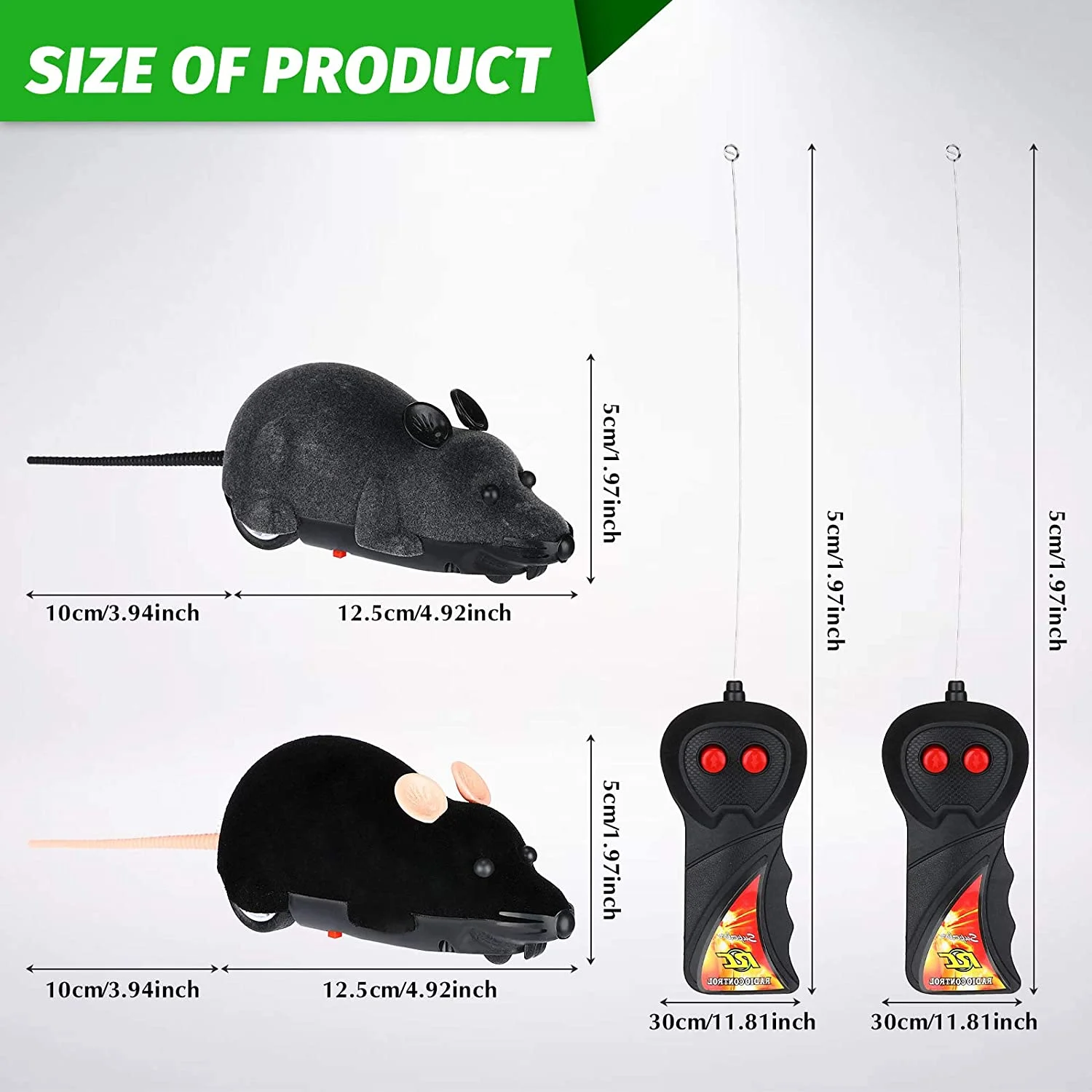 THE PACKAGE INCLUDES:
1 *Remote control mouse toy
1 *Remote control (without batteries)